Past Global Research Collaborations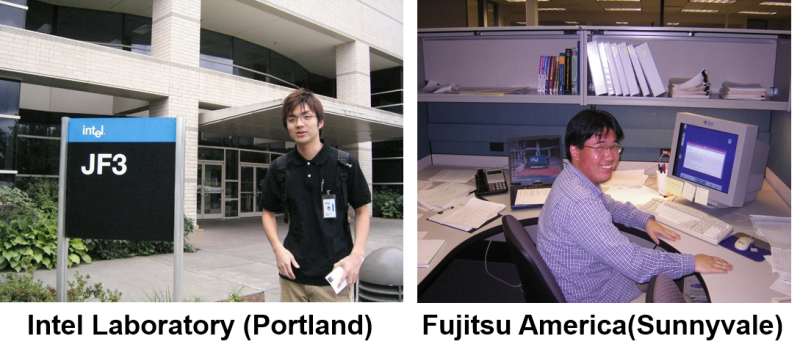 Joint Research in Silicon Valley
We have had students visiting Silicon Valley, the mecca of technology, for extended stay to engage in joint research with large corporations and startups. They experienced firsthand the excitement of being at the forefront of technological development. They developed organizational skills at global enterprises. They experienced the passion of working at a startup company. They were offered a great opportunity to learn about diverse cultures.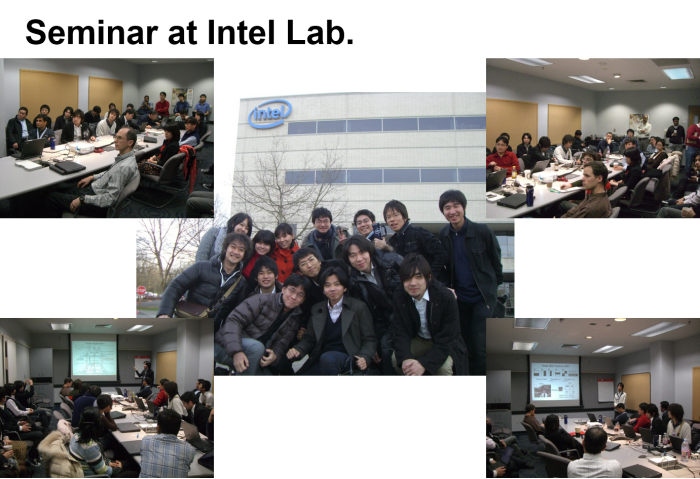 Presenting at Intel Labs
On their way home after presenting at ISSCC, Professor Kuroda and 14 of his students visited Intel Labs in Portland, Oregon, USA, to hold a one-day seminar. We stood in front of a row of Intel Fellows and proudly presented our research findings. Later, we received an email from Intel Labs with praises to express their appreciation for the quality content of our presentation. Among other tings, it was a great way for the students to build self-confidence.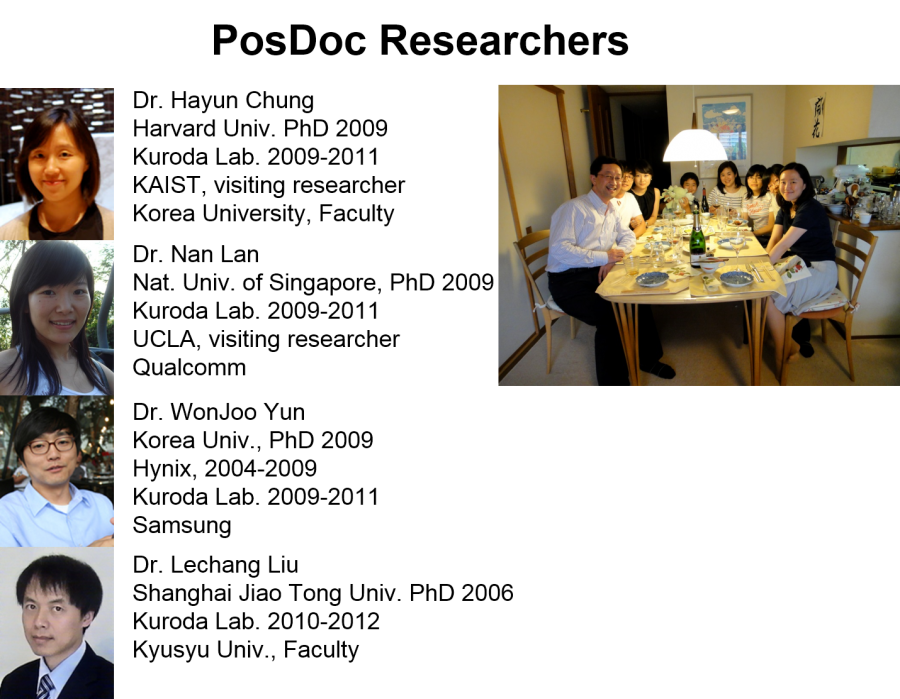 Postdoctoral Researchers from Overseas
We are fortunate to have had top-class postdoctoral researchers from overseas joining us at Kuroda Lab. Hayun Chung and Nan Lan received their PhDs from Harvard University and National University of Singapore respectively. After receiving his PhD from Korea University, WonJoo Yun left Hynix to join Kuroda Lab. Lechang Liu joined us after receiving his PhD from Shanghai Jiao Tong University. They all joined us for a period of approximately three years to build up their research credentials to help them advance in their career and be active across the globe.